Electrical Services | 220 & 480 Volt
Electrical Services That You Can Trust
Castle Electric is famous for our quick response time; After all, if something electrical has stopped working, you need it to be working again – FAST. For this reason, we make every effort to give service calls a scheduling priority.
Experienced & Professional
Industrial Services
No matter whether your business is a Warehouse, Machine Shop, Tool & Die, Aerospace Manufactures, Packaging & Production Lines or Bakeries, we are the professionals to call . Our electricians have the experience needed to successfully complete any size electrical project. And we are also fully licensed and insured to $2 million.
And, when it's time to move, expand, or consolidate your operation, Castle Electric can provide you with all the expertise you might need to complete the process without additional issues.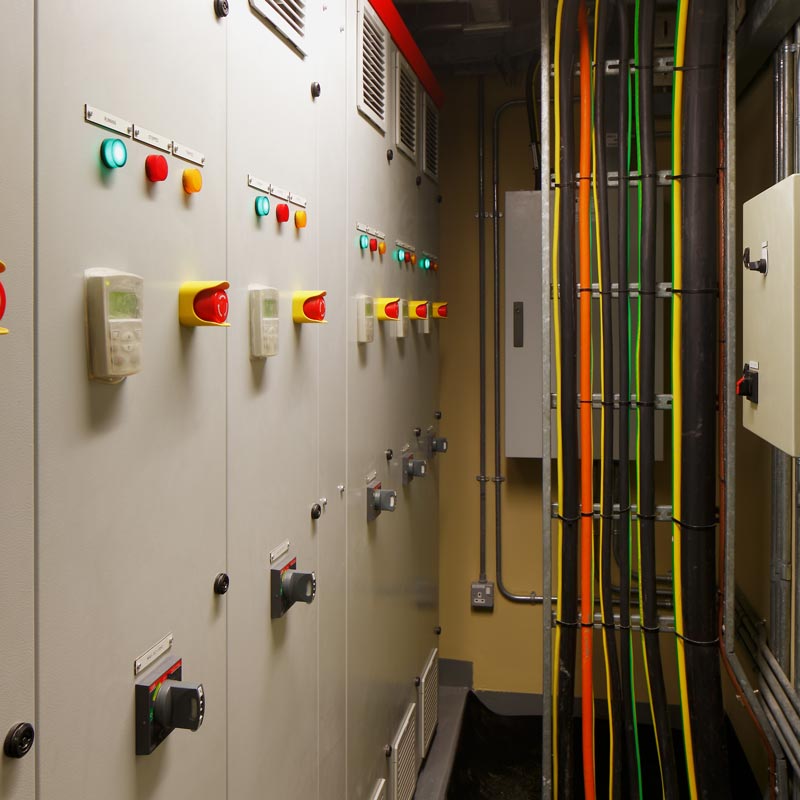 Troubleshooting & Repairs
New Meters Panels & Upgrades
Main & Sub Panel Maintenance
480 Volt Meter Service G.F.I. Certification
Breaker & Fuse Repairs
220 & 480 Volt Three Phase Wiring & Equipment Hook-ups
Indoor / Outdoor Lamps & Ballast Repairs
Exit & Emergency Power Outage lighting
Parking Lot & Security Lighting
Time Clocks & Photo Cells
New Panels & Transformers
Motor Control Circuits
Code Violations & Repairs
Plant Relocation & Expansions
Electrical Design, & Drawings
Load Calculations
New Construction & Alterations
We will to do the job right the first time; every time, and we will also be there for all of your maintenance and service needs in the future.
Energy-efficient lighting represents one of the lowest-risk, highest-return investments your company can make in green technology. Invest once and enjoy the savings year after year. Castle Electric can assist you with lowering your energy cost.
Call today for your free comprehensive facility energy audit.