COMMERCIAL EV INSTALLATION IN IRVINE
Castle Electric is your trusted partner in Irvine, CA, for completing your next building project with durable commercial EV chargers. Our expert team specializes in developing and implementing electric vehicle and industrial charging plans, ensuring efficient and reliable solutions tailored to your specific needs. With our commitment to quality, we deliver top-notch unit installations that exceed expectations. From initial planning to the final installation, we pride ourselves on getting charging station design-build jobs done right the first time. Choose Castle Electric for a seamless and successful EV charger project that powers your business forward.
GEtting started
An Overview of the Design & Installation Process
With the rise in demand for EV charging, there is a lot of new information to learn when it comes to making the choice to install EV in your commercial building. At Castle Electric we want to simplify they process as much as possible. Here's a quick rundown of thing to consider outside of picking the charger and installation. - Castle Electric is registered with SCE as a Charge Ready Trade Professional!
Irvine California
Site Evaluation & Electrical Needs -
ADA Accessibility requirements and compliance -
Site & Electrical Design & Drawings -
Picking the Right Chargers for your project -
Permitting Process & City Approval -
Construction Scheduling & Implementation -
These are some of the things that some people may overlook or not consider when first looking at finding someone to install chargers
We Handle Everything
CASTLE ELECTRIC COVERS YOU FROM START TO FINISH.
FROM CONCEPT DESIGN TO INSTALLATION.
NOW SERVING IRVINE CALIFORNIA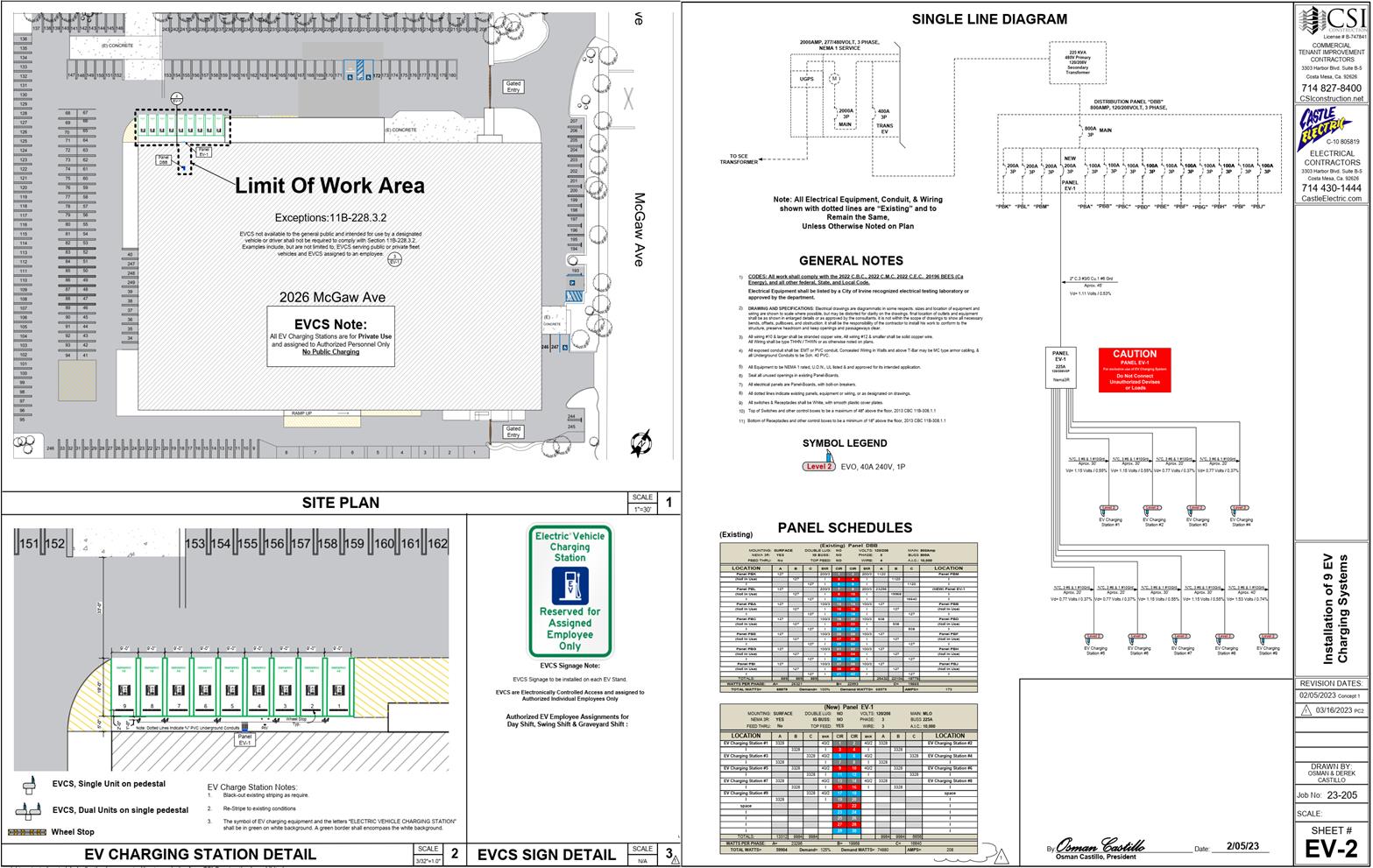 Customized for you
Complete Drawings & Design
Castle Electric stands at the forefront of the industry, offering a wide array of services for EV installations. With our unwavering commitment to customer satisfaction and innovative solutions, we meticulously handle every aspect of the process. From initial concept design to delivering a comprehensive set of drawings, our dedicated team of experts ensures precision and expertise at every step. Rely on Castle Electric's top-notch concept designs and detailed drawings to bring your EV installation project to life with unmatched excellence.
Industry leading
CASTLE ELECTRIC SERVICES A VARIETY OF INDUSTRIES TO HELP KEEP YOUR BUSINESS MOVING FORWARD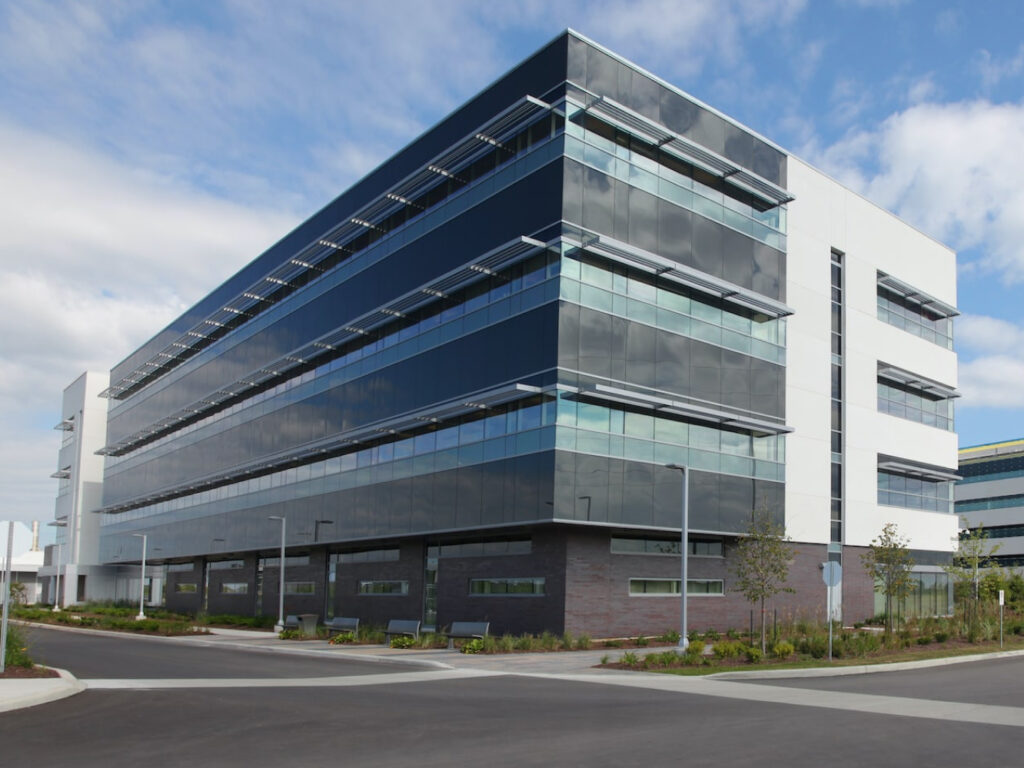 Office / Business
Installing stations at your place of business brings more than just convivence to your customers.
---
Increase property value
Improve employee, customer, and visitor satisfaction
Provide as an amenity or source of revenue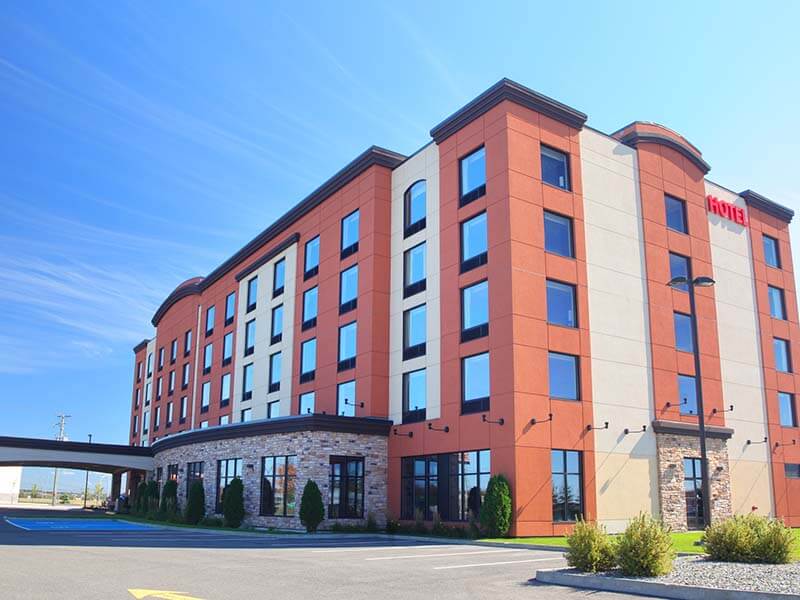 Hospitality
Stay ahead of your competitors and elevate your business by providing EV charging to guests and visitors.
---
Attact guests and staff who own EV's
Qualify for local incentives and rebates
Generate passive income and controlled access using an RFID-enabled unit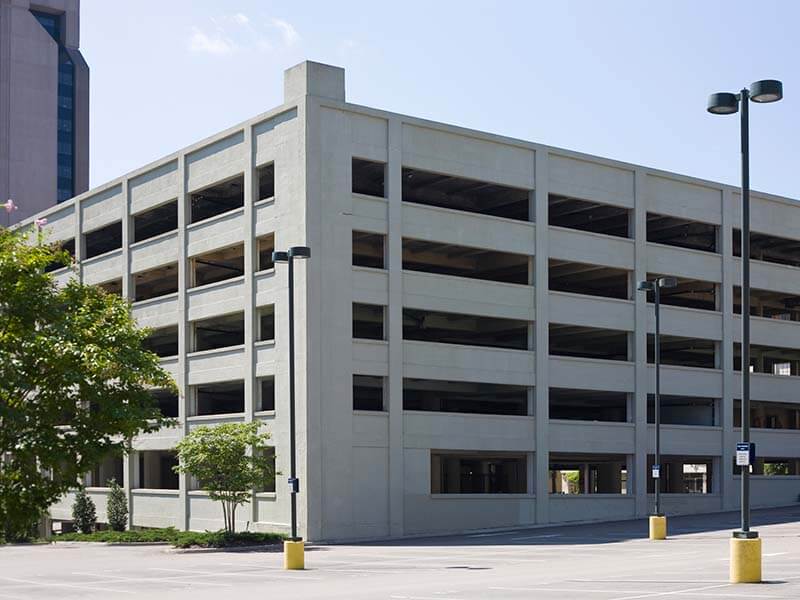 Parking
Attract users to your parking lot by providing EV charging as an amenity or generate passive income.
---
Easily mange multiple charging stations
RFID reader-enabled devices available to generate passive income
Universal charger compatible with all EV vehicles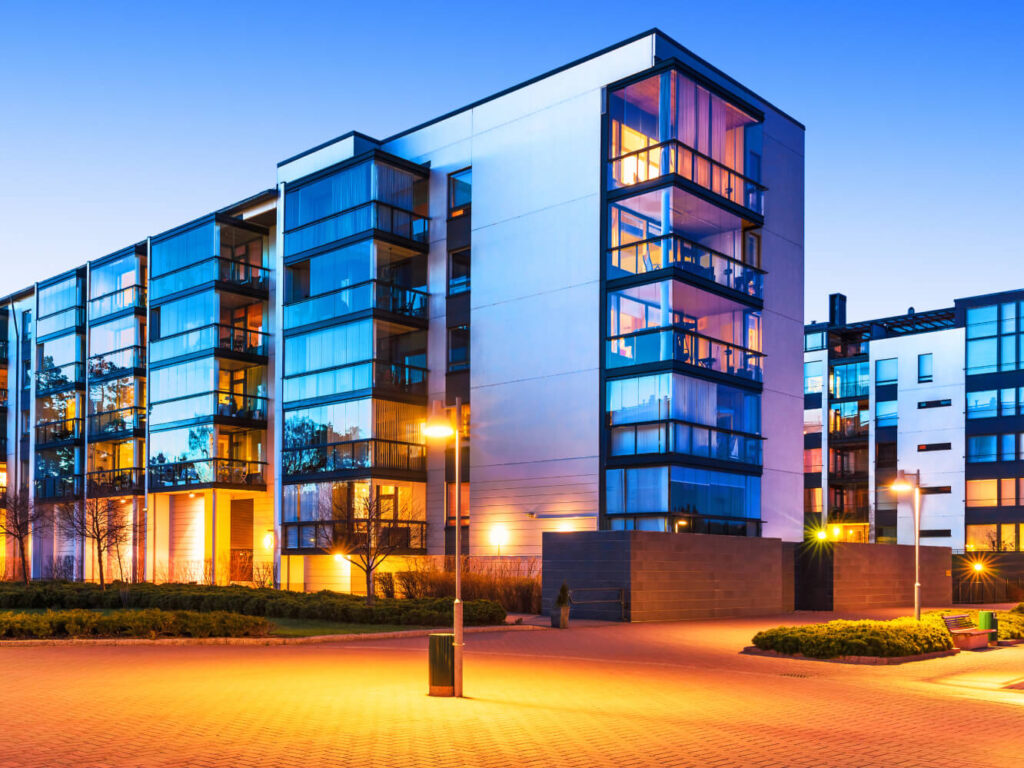 Multi-Unit Housing
Build a solution that meets the demand and building codes for those living in apartments and condominiums.
---
Attract and retain tenants
Be offered as an amenity to tenants or generate passive income
Maximize electrical loads and utility usage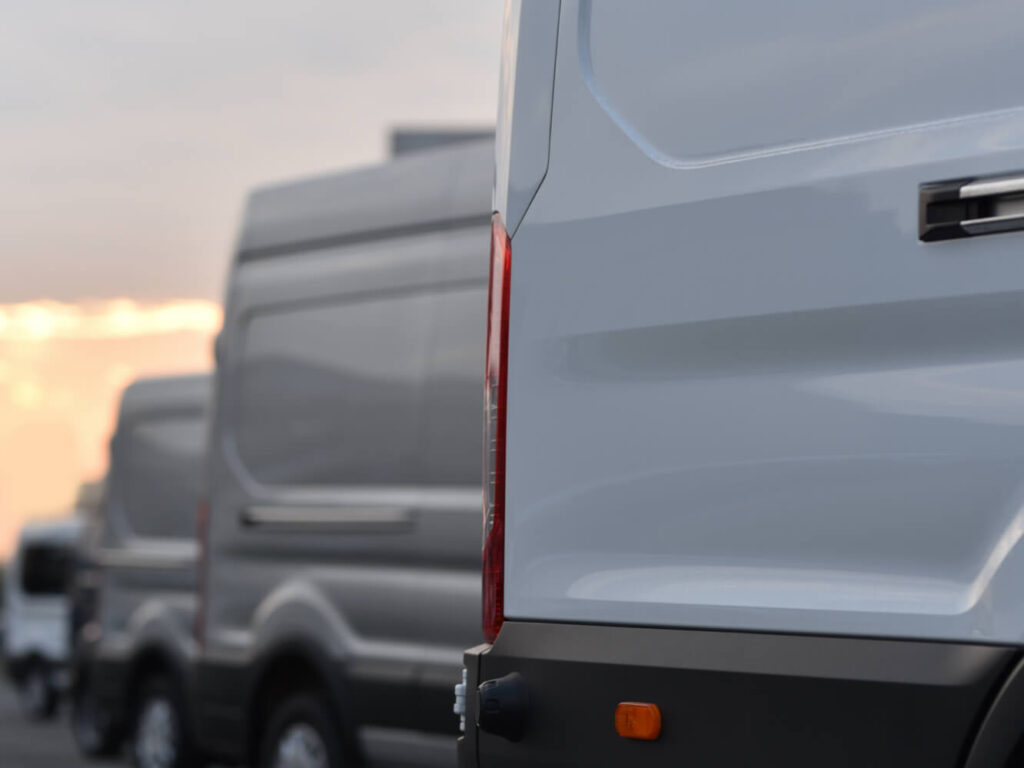 Fleet
Control the load and balance of the charging stations with a customised solution for your fleet.
---
Safe and efficient with reliable uptime
Improve Safety and OSHA compliance with premier cable management systems
With open source back end management, the control is in your hands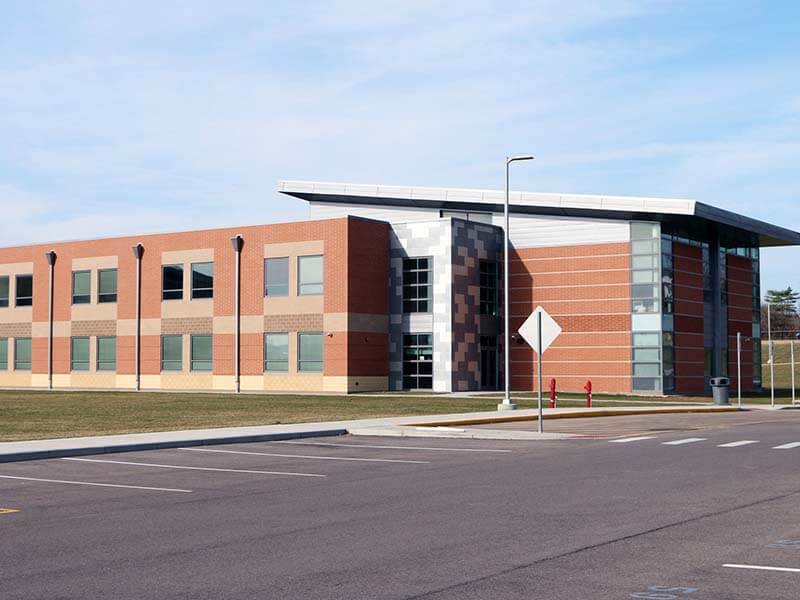 Education
As EV's become more prevalent, offering charging solutions will become more necessary for educational institutions.
---
Qualify for financial incentives and rebates
Generate passive income with our iEVSE Plus unit with optional RFID reader
Safe & clean charging with OSHA and ADA compliance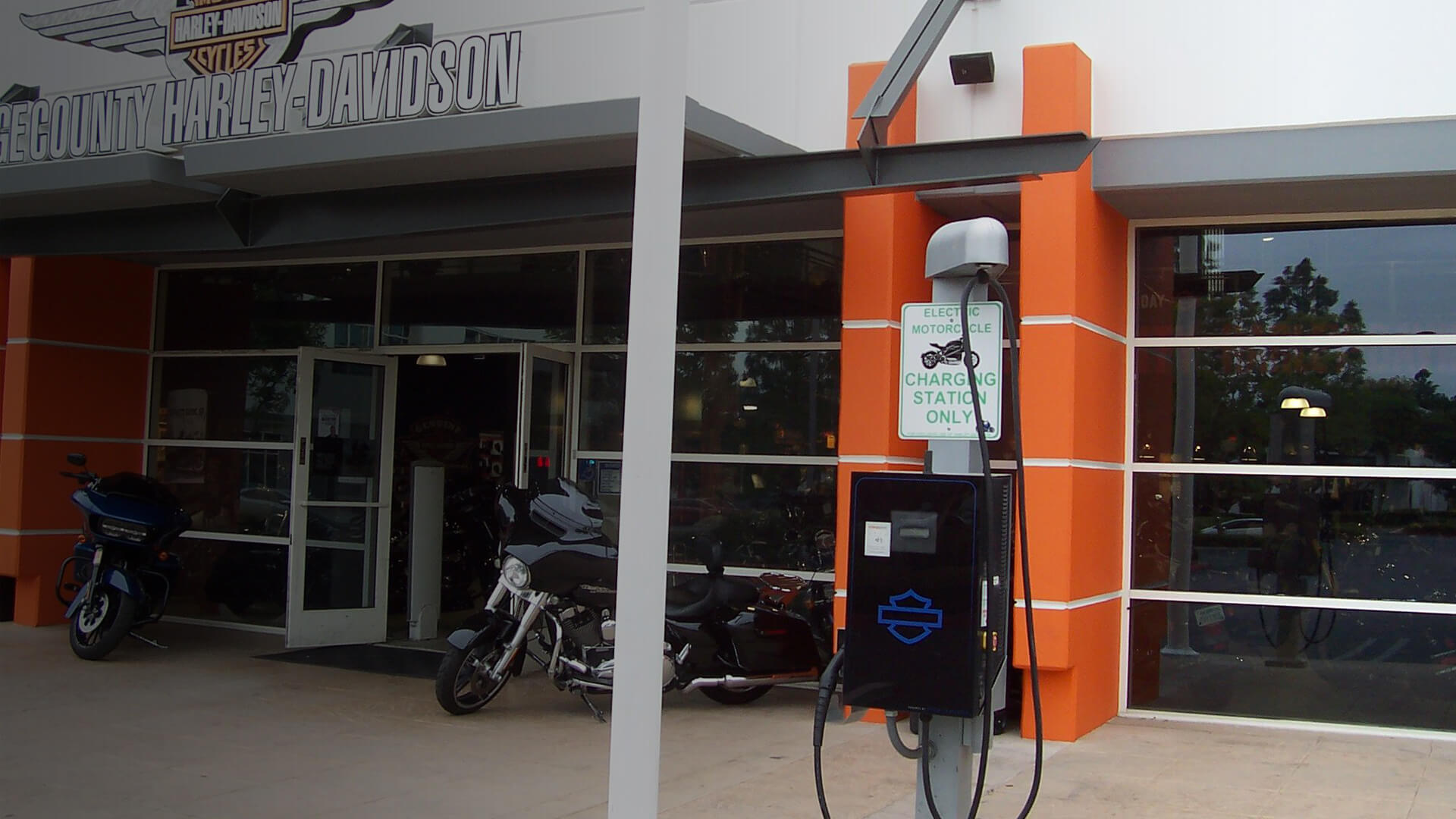 Dealerships
Power up your sales with quick and efficient on-site EV chargers for you and your customers
---
Support eco-friendly federal and state incentives
Improve employee, customer, and visitor satisfaction
Boost brand reputation and stay competitive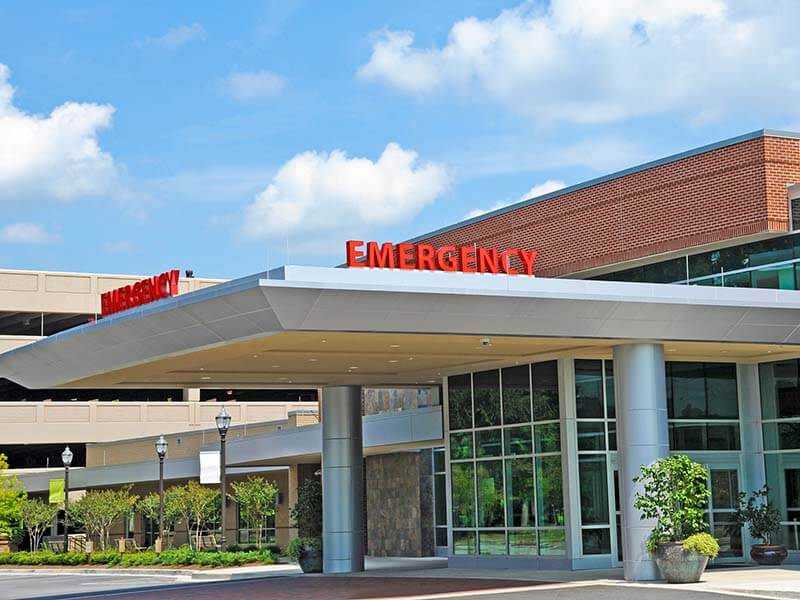 Hospitals
Installing OSHA and ADA compliant EV charging stations is quick, easy, and relatively inexpensive.
---
Provide as an amenity or generate passive income (or both!)
Energy saving and rebates available
Showcase the facilities initiative to go green
expert customer service
CASTLE ELECTRIC TAKES PRIDE IN PROVIDING EXPERT KNOWLEDGE AND RELIABLE SERVICE TO ALL OF OUR CUSTOMERS
"I recently used Castle Electric to install EV chargers at my commercial building, and I couldn't be happier with the results! The team was professional, reliable, and knowledgeable, and they were able to complete the project on time and within budget. I appreciated their expertise and their commitment to providing top-notch customer service. I highly recommend Castle Electric to anyone looking for a top-quality electrical contractor!"
"As a commercial building owner, finding the right electrical contractor for my EV charger installation was critical. I wanted a company that was experienced, reliable, and cost-effective, and Castle Electric delivered on all fronts. Their team was professional, knowledgeable, and worked with me every step of the way to ensure a successful outcome. I would recommend Castle Electric to anyone looking for a top-quality electrical contractor for their EV charging needs."
"I was skeptical about installing EV chargers at my commercial property, but Castle Electric made the process seamless and stress-free. They provided excellent customer service, answered all of my questions, and delivered a high-quality installation that exceeded my expectations. I would highly recommend Castle Electric to anyone looking for an experienced, professional, and affordable electrical contractor."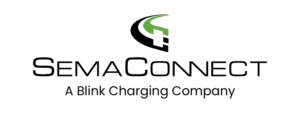 Charging Levels
About EV Charging Levels
Here's what you need to know about EV charging levels and what they can do for you: